SCHOOL LEADERSHIP TEAM
---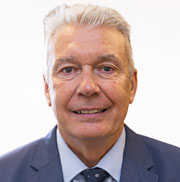 Neil Cooper – Director of Academics
My name is Neil Cooper, and I am proud to be the Director of Academics at Malvern College, Egypt, I am from the United Kingdom, and hold a Masters degree in Education from Birmingham City University. I am also studying for my Educational Doctorate.  I have extensive experience in successfully leading and managing schools both in the UK and Internationally.
I have a true passion for working with our all learners.  Helping each student to progress in all areas of their development—academic, social, emotional, and cognitive is a challenge that I am honoured to accept daily.  I strive to create a community of learners that nurtures this growth in a positive environment creating an opportunity for each student "to be as good as they can be". 
I have been married for 27 years and have three fantastic children who are 26,30 and 32 years old.  Sports have always been at the centre of my life and I relish any opportunity I have to participate. I particularly enjoy skiing, going to the gym, and when I can playing football and basketball.
I look forward to working together with you as partners in your child's growth and development and Malvern College, Egypt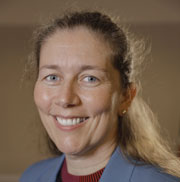 Katharine Thomas – Head of Primary
Katharine Thomas has over twenty-three years of progressive experience in the field of education.  She has a BA (Hons) in Education specialising in Mathematics (1998), a Post Graduate Diploma in School Management (2008), and the National Professional Qualification for Headship – NPQH (2011).  Katharine has worked in three large primary schools in a variety of teaching and leadership positions; most recently as Headteacher for nine years before taking the post at Malvern College Egypt.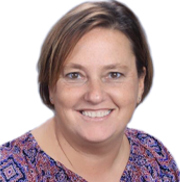 Samantha Busigny – Assistant Head of Primary School for Years 2 to Years 6
Having gained a B.Ed (Hons) degree in Mathematics from Cheltenham and Gloucester College of Higher Education, where she graduated with first class honours, Samantha began her teaching career on the south coast of England, in 1993. Several years later, she moved to Indonesia where she taught Year 4 at The British International School of Jakarta. It was there that she developed her love for teaching in an international setting and working with children of different nationalities and cultures. After returning to the U.K. and teaching for a year in London, in 1999 she moved to France where she taught at a bilingual school and started her family. She has twin girls who are completing IB and A'level courses at Malvern College Egypt. For the past 13 years, Samantha has taught at The British School of Paris and has held different posts of responsibility; most recently she was the Head of Phase for Years 5 and 6. Although maths is her main subject specialism, she loves primary education because of the broad, balanced and enriched curriculum and for the wealth of opportunities to develop the whole child. Samantha is committed to ensuring that each child is successful and demonstrates the Malvern Qualities.