School Leadership Team
Sally Dibb-Holland – Head of Primary
After working on the New Scientist Magazine and studying at Aston University in Birmingham, Sally went to U.C.E in Birmingham to follow a B.Ed (Hons). She graduated with a first class honours degree and took up her first teaching post at Nansen School in Birmingham in 1982 teaching Years 2 & 4, whilst raising a young family. Sally then moved in 1996 with her husband to Saudi Arabia where she took up the position of Head of Pre-Prep at Jeddah Prep and Grammar School (JPGS) a co-educational day school from 4-16 years. Whilst at JPGS, Sally co-ordinated the Early Years move to a new school building. Their youngest son was born in Jeddah, completing their family of 3. Sally subsequently returned to the U.K. in 2001, becoming Head of Nursery and Deputy Head of Pre-Prep at Taunton School in Somerset, a co-educational day and boarding school from 0-18 years. Following 13 years at Taunton School, in 2013 Sally and her husband moved to Qatar to open the newly expanded West Bay Campus of Doha College Primary as Head of Early Years. Sally arrived at Malvern College Egypt 3 years later as Deputy Head of Primary and founding Head of Early Years now encompassing Year 1. Sally is a passionate exponent of a child centred, holistic approach to Early Years Education, she is an active overseas inspector for the Independent Schools' Inspectorate.
Claire Driscoll – Assistant Head of Primary School
Claire has been teaching for 15 years, working across Early Years and Key Stage 1. She began her teaching career in UK teaching in a large primary school. After five years teaching in the UK she took on her first international post at Harrow International School in Bangkok where she taught in Year Two for four years. Claire then moved to Dulwich College, Suzhou (China) where she was part of the Early Years team working in Pre-Nursery. She also ran workshops for parents. Claire then moved with her family to Malaysia where she founded the Early years unit at The International School of Penang (Uplands), a well-established international school in Penang. After a total of eight years teaching in Asia, Claire moved back to the UK where she taught in a multi academy trust in the outskirts of London as a Reception teacher, also leading Maths across the primary school. She is now looking forward to her third year teaching at the College . Claire joined Malvern College Egypt in 2016 as part of the Early Years team. She has taught in Reception for the past two years and has taken on the responsibility of Head of Year for Reception this academic year. 
Rachel Hardwick – Assistant Head of Primary School
After completing a Bachelor of Arts Degree in English and Theatre Studies, Rachel pursued her passion for teaching and completed her PGCE at Liverpool Hope University. Rachel then taught in various schools around Liverpool, ranging from Nursery to Year 6. Taking the opportunity to move abroad, her first job was at an International School in Egypt. She fell in love with Egypt and International teaching and although she has travelled and taught elsewhere, such as Qatar and China, she always wanted to return to Egypt. Having held various positions including, Head of Year, Vice Principal, Head of EAL and Subject co-ordinators, Rachel joined Malvern College Egypt in 2017 teaching in Year 1, Year 2 and now as Assistant Head of Primary responsible for Years 1-3. Rachel's family expanded in 2015 with the arrival of twin girls who are now in Nursery at Malvern College Egypt. Rachel is passionate about the holistic education of students at MCE and is committed to ensuring that MCE continues to be the best school in Egypt.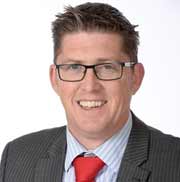 Jonathan Bailey- Assistant Head of Primary School
Jonathan studied Sport Science and Physical Education at the University of Birmingham, also completing his QTS. His first teaching position was at an independent boarding co-educational school, Bromsgrove Preparatory School; he was Head of Geography and Physical Education. He then moved to Cairo and worked at Modern English School from 1999 to 2003. He initially arrived as Head of Sport before moving into the classroom. He moved back to the UK and undertook a role as part of the Senior Leadership Team of Dormer House School, a small independent school in the Cotswolds. After 3 years Jonathan moved to The King's School, Worcester where he spent 10 years in various roles as Head of Computing (he is a CEOP Ambassador), Senior Teacher and acting Deputy Head. Whilst at The King's School, Jonathan also completed his M.Ed. in Educational Leadership at the University of Gloucestershire and has presented at several educational conferences. He has had his work published in several journals, newspapers and magazines. Jonathan is keen, and active, in all areas of extra-curricular activities and willingly takes part in all. He is also the Deputy Designated Safeguarding Liaison Officer for the College.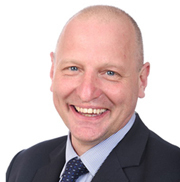 Richard Moore – Head of Secondary School
Richard Moore was educated at Woodbridge School in Suffolk and Brunel University (WLIHE), where he gained a Bachelor of Education. Richard taught at a school in Ealing London for 10 years before moving to a teaching post in Hong Kong for 6 years. Richard returned to work in a school in Marlborough, Wiltshire before taken the post in Cairo Egypt.
Iain Driscoll – Assistant Head Pastoral
Iain Driscoll joined Malvern College Egypt when it first opened its doors in 2016. Having been educated in an international setting himself, he enjoys the challenges that working at both MCE and living in Cairo present. Iain starts this academic year as the Assistant Head of Secondary (Pastoral) and is looking forward to ensuring the students at MCE enjoy their learning at the College. Iain joined MCE from the UK but previous to this, worked in Malaysia, China and Thailand with his wife, Claire, who teaches in Reception.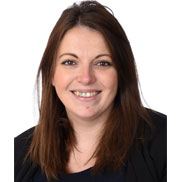 Jennifer Burnett – Head of Sixth Form
Jennifer went to college in Southampton, England and later graduated from the University of Keele, Staffordshire with a BA in English and Educational Studies. After 3 years of teaching in the UK, Jennifer relocated to Cairo in 2012, where she worked as a Key Stage 3 coordinator in English, later becoming the Head of Sixth Form. As part of her experience with Sixth Form, Jennifer has been on World Challenge expeditions to Sri Lanka, organised local and global work experience and internships, hosted global university fairs and supported students in their University applications around the world.
Jessica Swann – IB Coordinator
Jessica Swann studied International Baccalaureate Diploma program in the UK for her sixth form education. She then went on to study Forensic Science (BSc) at the University of South Wales and completed her PGCE in Secondary Science (Chemistry) at Exeter University in 2010. Her first teaching position was at Hockerill Anglo-European College, where she taught IBMYP science and IBDP Chemistry, supported Extended Essay students and supervised numerous CAS activities. She was also Head of House and KS4 Science Co-ordinator there and took part in many extra-curricular clubs such as the Duke of Edinburgh award, running club, netball and CCF. Jessica taught at Hockerill for 7 Years before moving to Cairo in 2017 and joining the Malvern Team. She was appointed here as a Chemistry teacher and then moved onto the role of Head of Science in 2018. She is now very proud to hold the role of IBDP Co-ordinator as it is her passion that students receive the wonderful education that it provides.