School Leadership Team
Sally Dibb-Holland – Head of Primary
After working on the New Scientist Magazine and at Aston University in Birmingham, Sally undertook to study for a B.Ed (Hons) with QTS at U.C.E in Birmingham. She graduated with a first-class honours degree and took up her first teaching post at Nansen School in Birmingham in 1982 teaching Years 2 & 4. In 1996 Sally moved with her husband and two children to Saudi Arabia where she held the position of Head of Pre-Prep at Jeddah Prep and Grammar School (JPGS) a co-educational day school from 4-16 years. Whilst at JPGS, Sally co-ordinated the Pre-Prep move to a new school building. Their youngest son was born in Jeddah, completing their family of 3. In 2001, Sally subsequently returned to the U.K. becoming Head of Nursery and subsequently Deputy Head of Pre-Prep at Taunton School in Somerset, a co-educational day and boarding school from 0-18 years. Following 13 years at Taunton School, in 2013 Sally and her husband moved to Qatar where she joined the team recruited to open the newly expanded West Bay Campus of Doha College Primary, a year later becoming Head of Early Years. After three years in Doha, Sally arrived at Malvern College Egypt as founding Head of Early Years and Deputy Head of Primary. Sally is a passionate exponent of a child centred, holistic approach to Education.  She is an active overseas inspector for the Independent Schools' Inspectorate.  Sally became Head of Primary at Malvern College Egypt in August 2019.
Rachel Hardwick – Assistant Head of Primary School for Pre-Nursery, Nursery & Reception
After completing a Bachelor of Arts Degree in English and Theatre Studies, Rachel pursued her passion for teaching and completed her PGCE at Liverpool Hope University. Rachel then taught in various schools around Liverpool, ranging from Nursery to Year 6. Taking the opportunity to move abroad, her first job was at an International School in Egypt. She fell in love with Egypt and International teaching and although she has travelled and taught elsewhere, such as Qatar and China, she always wanted to return to Egypt. Having held various positions including, Head of Year, Vice Principal, Head of EAL and Subject co-ordinators, Rachel joined Malvern College Egypt in 2017 teaching in Year 1, Year 2 and now as Assistant Head of Primary responsible for Early Years. Rachel's family expanded in 2015 with the arrival of twin girls who are now in Reception at Malvern College Egypt. Rachel is passionate about the holistic education of students at MCE and is committed to ensuring that MCE continues to be the best school in Egypt.
Jacqueline Belcher – Assistant Head of Primary School for Years 1, 2 & 3
Jacqui qualified as a teacher at the University of Brighton in the UK, obtaining a BA (Hons) in Education.  She taught in the UK before moving to Egypt in order to add an international dimension to her experience.  She has worked in some of the best schools in Egypt, in both Cairo and Alexandria.  Jacqui has travelled widely within Egypt and loves its culture and people.  She has enjoyed working with pupils aged from Nursery up to Year 8, within a variety of contexts.  She has had a number of different responsibilities, including Head of Primary English and Head of House.  She was a founding member of staff at MCE when the College opened in 2016.  Jacqui has made a significant contribution to the development of the College, through establishing a number of policies and significant events in the MCE calendar, including House activities and International Day.  She believes in developing a successful partnership with parents to ensure that each and every pupil achieves their best in all areas of College life.  Jacqui is delighted to take up the position of Assistant Head of Primary for Years 1-3 from September 2020.
Samantha Busigny – Assistant Head of Primary School for Years 4, 5 & 6
Having gained a B.Ed (Hons) degree in Mathematics from Cheltenham and Gloucester College of Higher Education, where she graduated with first class honours, Samantha began her teaching career on the south coast of England, in 1993. Several years later, she moved to Indonesia where she taught Year 4 at The British International School of Jakarta. It was there that she developed her love for teaching in an international setting and working with children of different nationalities and cultures. After returning to the U.K. and teaching for a year in London, in 1999 she moved to France where she taught at a bilingual school and started her family. She has twin girls who are completing IB and A'level courses at Malvern College Egypt. For the past 13 years, Samantha has taught at The British School of Paris and has held different posts of responsibility; most recently she was the Head of Phase for Years 5 and 6. Although maths is her main subject specialism, she loves primary education because of the broad, balanced and enriched curriculum and for the wealth of opportunities to develop the whole child. Samantha is committed to ensuring that each child is successful and demonstrates the Malvern Qualities.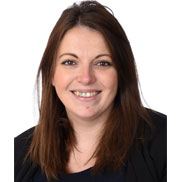 Jennifer Burnett – Head of Sixth Form
Jennifer went to college in Southampton, England and later graduated from the University of Keele, Staffordshire with a BA in English and Educational Studies. After 3 years of teaching in the UK, Jennifer relocated to Cairo in 2012, where she worked as a Key Stage 3 coordinator in English, later becoming the Head of Sixth Form. As part of her experience with Sixth Form, Jennifer has been on World Challenge expeditions to Sri Lanka, organised local and global work experience and internships, hosted global university fairs and supported students in their University applications around the world.