SCHOOL LEADERSHIP TEAM
---
Sally Dibb-Holland – Head of Primary
After working on the New Scientist Magazine and at Aston University in Birmingham, Sally undertook to study for a B.Ed (Hons) with QTS at U.C.E in Birmingham. She graduated with a first-class honours degree and took up her first teaching post at Nansen School in Birmingham in 1982 teaching Years 2 & 4. In 1996 Sally moved with her husband and two children to Saudi Arabia where she held the position of Head of Pre-Prep at Jeddah Prep and Grammar School (JPGS) a co-educational day school from 4-16 years. Whilst at JPGS, Sally co-ordinated the Pre-Prep move to a new school building. Their youngest son was born in Jeddah, completing their family of 3. In 2001, Sally subsequently returned to the U.K. becoming Head of Nursery and subsequently Deputy Head of Pre-Prep at Taunton School in Somerset, a co-educational day and boarding school from 0-18 years. Following 13 years at Taunton School, in 2013 Sally and her husband moved to Qatar where she joined the team recruited to open the newly expanded West Bay Campus of Doha College Primary, a year later becoming Head of Early Years. After three years in Doha, Sally arrived at Malvern College Egypt as founding Head of Early Years and Deputy Head of Primary. Sally is a passionate exponent of a child centred, holistic approach to Education.  She is an active overseas inspector for the Independent Schools' Inspectorate.  Sally became Head of Primary at Malvern College Egypt in August 2019.
Rachel Hardwick – Assistant Head of Primary School for Pre-Nursery, Nursery & Reception
After completing a Bachelor of Arts Degree in English and Theatre Studies, Rachel pursued her passion for teaching and completed her PGCE at Liverpool Hope University. Rachel then taught in various schools around Liverpool, ranging from Nursery to Year 6. Taking the opportunity to move abroad, her first job was at an International School in Egypt. She fell in love with Egypt and International teaching and although she has travelled and taught elsewhere, such as Qatar and China, she always wanted to return to Egypt. Having held various positions including, Head of Year, Vice Principal, Head of EAL and Subject co-ordinators, Rachel joined Malvern College Egypt in 2017 teaching in Year 1, Year 2 and now as Assistant Head of Primary responsible for Early Years. Rachel's family expanded in 2015 with the arrival of twin girls who are now in Reception at Malvern College Egypt. Rachel is passionate about the holistic education of students at MCE and is committed to ensuring that MCE continues to be the best school in Egypt.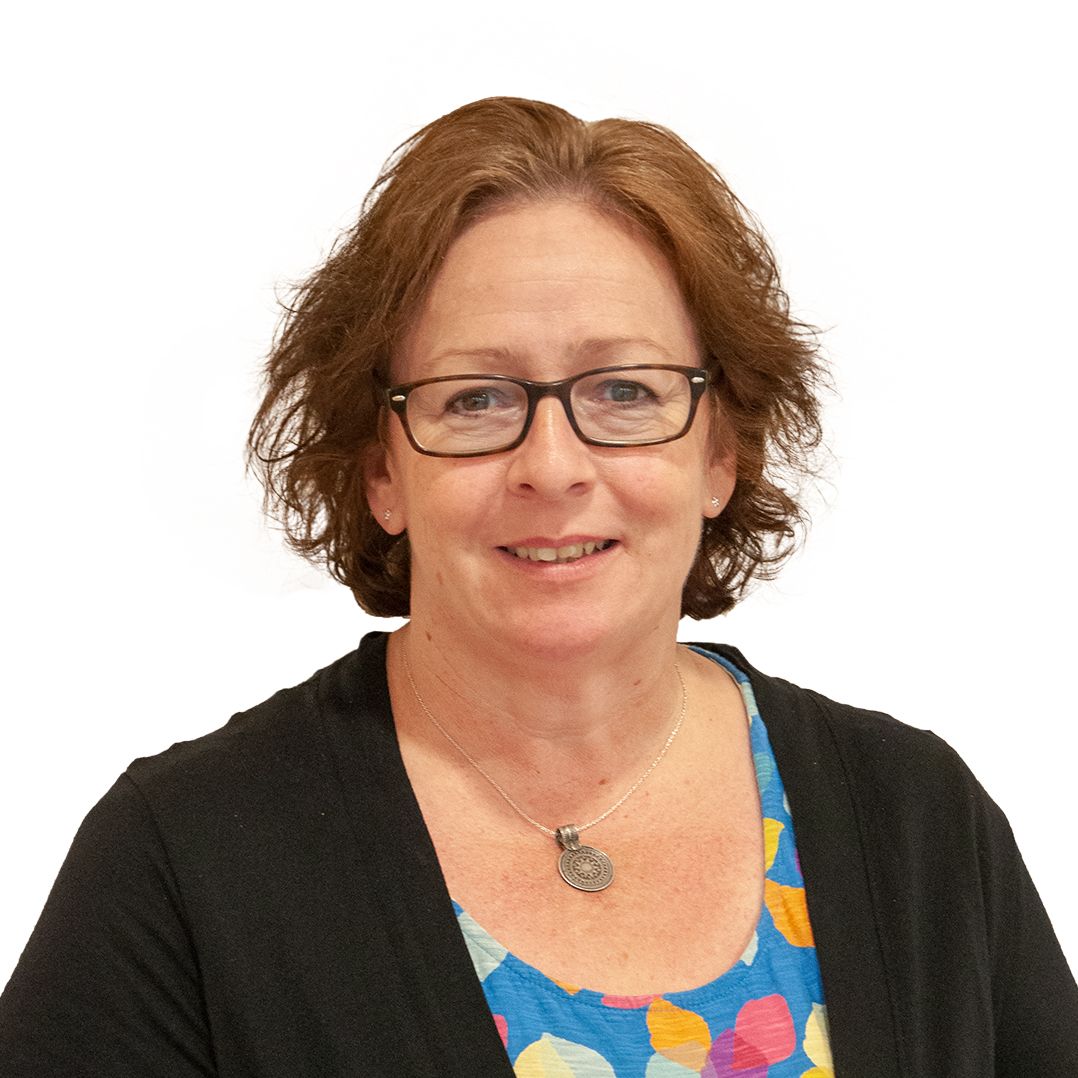 Jacqueline Belcher – Assistant Head of Primary School for Years 1, 2 & 3
Jacqui qualified as a teacher at the University of Brighton in the UK, obtaining a BA (Hons) in Education.  She taught in the UK before moving to Egypt in order to add an international dimension to her experience.  She has worked in some of the best schools in Egypt, in both Cairo and Alexandria.  Jacqui has travelled widely within Egypt and loves its culture and people.  She has enjoyed working with pupils aged from Nursery up to Year 8, within a variety of contexts.  She has had a number of different responsibilities, including Head of Primary English and Head of House.  She was a founding member of staff at MCE when the College opened in 2016.  Jacqui has made a significant contribution to the development of the College, through establishing a number of policies and significant events in the MCE calendar, including House activities and International Day.  She believes in developing a successful partnership with parents to ensure that each and every pupil achieves their best in all areas of College life.  Jacqui is delighted to take up the position of Assistant Head of Primary for Years 1-3 from September 2020.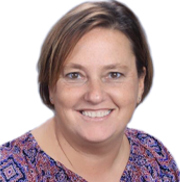 Samantha Busigny – Assistant Head of Primary School for Years 4, 5 & 6
Having gained a B.Ed (Hons) degree in Mathematics from Cheltenham and Gloucester College of Higher Education, where she graduated with first class honours, Samantha began her teaching career on the south coast of England, in 1993. Several years later, she moved to Indonesia where she taught Year 4 at The British International School of Jakarta. It was there that she developed her love for teaching in an international setting and working with children of different nationalities and cultures. After returning to the U.K. and teaching for a year in London, in 1999 she moved to France where she taught at a bilingual school and started her family. She has twin girls who are completing IB and A'level courses at Malvern College Egypt. For the past 13 years, Samantha has taught at The British School of Paris and has held different posts of responsibility; most recently she was the Head of Phase for Years 5 and 6. Although maths is her main subject specialism, she loves primary education because of the broad, balanced and enriched curriculum and for the wealth of opportunities to develop the whole child. Samantha is committed to ensuring that each child is successful and demonstrates the Malvern Qualities.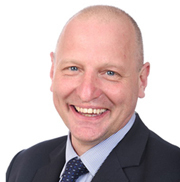 Richard Moore – Head of Secondary School
Richard Moore was educated at Woodbridge School in Suffolk and Brunel University (WLIHE), where he gained a Bachelor of Education. Richard taught at a school in Ealing London for 10 years before moving to a teaching post in Hong Kong for 6 years. Richard returned to work in a school in Marlborough, Wiltshire before taking the post in Cairo Egypt.
Kerry Moore – Head of MFL and Head Assessment and Data 
Kerry Moore was born in France and then moved to Varese in Italy, where she attended a European School where subjects were taught in numerous languages. She was awarded a European Baccalaureate and then graduated from University College London with a BA Single Honours French degree. After some years working in media, Kerry decided to follow her dreams and completed a PGCE with Leeds University. Following 15 years of MFL teaching experience in the UK with roles ranging from Head of MFL, International Schools Co-ordinator and Head of Year, Kerry moved to Cairo to teach French at Malvern College Egypt. In the same year, her eldest daughter Amy went to University in Cornwall and her youngest daughter Holly joined MCE where she is currently in Year 1. Her roles at MCE allow her to focus on Teaching and Learning through her role as Head of Modern Foreign Languages as well as develop whole-school view of student progress through assessment and data. In her spare time, Kerry is currently studying for a distance-learning Masters in Education which she hopes to complete in 2021.
Nicol Fleming – Head of Teaching and Learning and Head of Learning Support
Nicol Fleming studied Politics at the University of Glasgow, graduating in 1996 with an MA(Hons) degree. He subsequently studied Information Technology at the University of West of Scotland and achieved a Post Graduate Diploma qualification in 1997. This led to a career as an I.T. Trainer in London teaching employees across various industry sectors how to use bespoke software. After teaching adults Nicol decided to become a secondary school teacher and achieved his Post Graduate Diploma in Education (PGDE) from the University of Strathclyde in 2005. His first teaching post was at Belmont Academy, Ayr where he taught Computing from 2005 to 2006.  During this time he developed an interest in learning support and was employed by South Ayrshire local authority from  2006 to 2008 as a Learning Support teacher supporting children with a range of difficulties across the primary and secondary sectors. This experience led to the Head of Learning Support position with a pastoral care remit at Queen Margaret Academy, Ayr in 2008. Whilst leading the Learning Support department, Nicol studied Learning Support part time at the University of Strathclyde and achieved his Post Graduate Diploma Education (Support for Learning) in 2010. In addition to his leadership role he was the chair of the Dyslexia Friendly School working group achieving the Dyslexia Friendly School award in 2016 before leaving to pursue his dream of working abroad. Nicol is a founding member of Malvern College Egypt, joining in August 2016. He is passionate about the inclusive teaching and learning process and has the twin role of Head of Teaching and Learning and Head of Learning Support.
Philip Tranmer – Head of Key Stage 3/4
Phil left school and joined the British Army as a soldier. After 11 years he transferred to the Royal Air Force as a musician. His primary instruments are the Clarinet and Saxophone. During his time in the RAF he was fortunate enough to be asked to play in the BBC concert orchestra as well as the West End in London and the Royal Albert Hall on many occasions. Upon leaving the armed forces he took a position as a senior project manager for ICT in a large commercial organisation. Phil decided to retrain at the age of 34 and became an ICT teacher. He qualified and stayed for 6 years at Macmillan Academy in Middlesbrough where he was the Network Manager and one of the senior leaders for the school. His next post was Head of School for a pupil referral unit again in Middlesbrough. After 3 successful years he decided to look at international teaching and took a post at the Modern English School in Cairo as the whole school ICT coordinator and senior manager. Phil started at Malvern College Egypt in August 2018 as the Head of ICT and is now head of Key Stage 3 and 4 and a member of the secondary senior leaders' team.
Jennifer Burnett – Head of Sixth Form and IBDP Coordinator
Jennifer went to Sixth Form College in Southampton, England and later graduated from the University of Keele, Staffordshire with a BA in English and Educational Studies. After 3 years of teaching in the UK, Jennifer relocated to Cairo in 2012, where she worked as a Key Stage 3 coordinator in English, later becoming the Head of Sixth Form and IBDP Coordinator. As part of her experience with Sixth Form, Jennifer has organised local and global Work Experience and Internship programmes, been on World Challenge expeditions to Sri Lanka, hosted global university fairs and supported students in their further education applications around the world. Here at MCE, Jennifer is responsible for the pastoral and academic welfare of Lower and Upper Sixth Students who study the IBDP or A-Levels. She supports and guides students applying to universities both here in Egypt as well as abroad, as well as broadens their independent and personal development during their time in Key Stage 5. Working alongside pupils, parents and the wider community, Jennifer ensures a smooth transition from IGCSES to IBDP/A-Levels and onto University.