All students and teaching staff are allocated to one of four College Houses and, once allocated, will stay in that House throughout their time at The College. The main function of the House is as a vehicle for school competition, and to develop a vertical College ethos and integration of students. It does not have a pastoral role, which is year based.
Each House has a Teacher as its Head and, this person is supported by elected Second¬ary and Primary School students as House Captains. Each House has a male and female House Captain.
The Houses:
• are a focus for school competition;
• provide a source of collegiality;
• develop group identity and a sense of belonging;
• offer an opportunity for the older students to lead and mentor the younger ones;
• are the focus for community service projects across The College Points are earned for each House in competition throughout the Term. The House with the most points at the end of the Term wins the House Shield, which will be presented in the final Assembly of the Term.
All members of teaching staff, with the exception of the Headmaster, the Heads of School and the Director of Sport are allocated to a House.
Our 4 houses are as follows: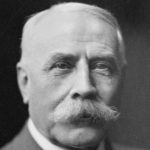 Elgar
Sir Edward William Elgar, 1st Baronet (2 June 1857- 23 February 1934) was an English composer, many of whose works have entered the British and international classical concert repertoire. Elgar lived in Malvern in what is now College property – 7 The Lees, now House 6.1 at Malvern College UK.
the Pomp and Circumstance Marches, concertos for violin and cello, and two symphonies. He was appointed Master of the King's Musick (as it was then known) in 1924. Although Elgar is often regarded as a typically English composer, most of his musical influences were not from England but from continental Europe. He was a self-taught composer who struggled to achieve success until his forties, when his Enigma Variations (1899) became immediately popular in Britain and overseas. He followed the Variations with a choral work, The Dream of Gerontius (1900), which became, and has remained, a core repertory work in Britain and elsewhere.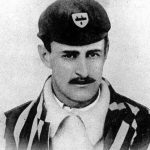 Foster
Reginald Erskine Foster, nicknamed Tip Foster, commonly designated R. E. Foster in sporting literature was an English cricketer and football player. He is the only man to have captained England at both sports.
One of seven brothers who were all
educated at Malvern College and who all played cricket for Worcestershire,
Tip Foster captained England for the 1903 winter's Ashes tour to Australia. In the first Test at Sydney on his England debut, Foster scored 287 runs. This was the highest score in Test cricket until 1930. For more than a century, Foster also held the record for the highest score in a test match at the SCG, his score not being beaten until Australian Michael Clarke scored 329 not out against India in January 2012.
In football, Foster played as a forward for the Corinthians and the Old Malvernians – a team made up of ex pupils from Malvern College. He played five matches for England between 1900 and 1902. In his second game, against Ireland, he scored his first international goal in a 3-0 victory. Foster was awarded the captaincy against Wales in his final appearance on 3March 1902, which ended in a 0-0 draw. During his short England career he scored two goals.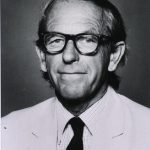 Sanger
Frederick Sanger (13 August 1918 – 19 November 2013) was a British biochemist who won the Nobel Prize for Chemistry twice, one of only two people to have done so in the same category and is the fourth person overall with two Nobel Prizes, and the third person overall with two Nobel Prizes in the sciences.
In 1958, he was awarded a Nobel Prize in chemistry "for his work on the structure of proteins, especially that of insulin". In 1980, Walter Gilbert and Sanger shared half of the chemistry prize "for their contributions concerning the determination of base sequences in nucleic acids''. At the age of nine, he was sent to the Downs School, a residential preparatory school associated with Malvern College. From there he moved to Bryanston School in Dorset. Sanger was able to spend most of his last year of school experimenting in the laboratory alongside his chemistry master, Geoffrey Ordish, who had studied at Cambridge University.
Working with Ordish awakened Sanger's desire to pursue a scientific career. In 1936 Sanger went to St. John's College, Cambridge to study natural sciences where he was awarded a 1st Class Honours degree and then completed his PhD in 1943.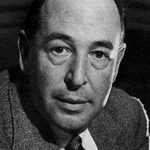 Lewis
Clive Staples Lewis was a British novelist, poet, academic, medievalist, literary critic, lay theologian, broadcaster and lecturer. He studied at Malvern College UK and held academic positions at both Oxford University (Magdalen College) and Cambridge University (Magdalene College).
He is best known for his fictional work, especially The Chronicles of Narnia which have been adapted for cinema.
Lewis and fellow novelist J.R.R Tolkien were close friends. They both served on the English faculty at Oxford University. It is said that Tolkien got his idea of The Shire and the Mountains of Mordor when standing on the Malvern Hills looking back at England and into Wales respectively. Lewis's works have been translated into more than 30 languages and have sold millions of copies.
House Colours
The children are divided into four houses and each house has its own colour. The colours are as follows:
Elgar: Red