COLLEGE LEADERSHIP TEAM
---
Azza El Sherbiny – CEO
Mrs. ElSherbiny is a holder of a master's degree in Quality Education Management, and a Doctor of Philosophy in Education, from Wolverhampton University, England. She started her career as a teacher, then went up the ladder from a head of department to a school Managing Director. Mrs. ElSherbiny was a School Director for one of the esteemed schools in Egypt for almost 15 years, delivering Egyptian National Curriculum, British International Curriculum, and the American Curriculum. Since 2004 Mrs. ElSherbiny also served as a member and an Associate Lead Evaluator on many diverse AdvancEd external review teams to accredit schools mostly in the Arab world. She is one of the co-founders of Malvern College Egypt and was officially appointed as the CEO in 2015. She also works as an Education Consultant, working with some reputable schools in Egypt and the Middle East. Mrs. ElSherbiny also has other hats with a few NGO's; she has been 'The Seeds of Peace' Regional Coordinator. The IEARN Egyptian representative to USA. She currently serves as the United Nations NGO, DPI representative for the Middle East.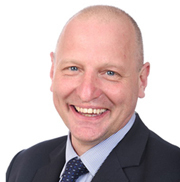 Richard Moore – Acting Headmaster & Head of Secondary School
Richard Moore was educated at Woodbridge School in Suffolk and Brunel University (WLIHE), where he gained a Bachelor of Education. Richard taught at a school in Ealing London for 10 years before moving to a teaching post in Hong Kong for 6 years. Richard returned to work in a school in Marlborough, Wiltshire before taking the post in Cairo Egypt.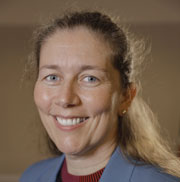 Katharine Thomas – Head of Primary
Katharine Thomas has over twenty-three years of progressive experience in the field of education.  She has a BA (Hons) in Education specialising in Mathematics (1998), a Post Graduate Diploma in School Management (2008), and the National Professional Qualification for Headship – NPQH (2011).  Katharine has worked in three large primary schools in a variety of teaching and leadership positions; most recently as Headteacher for nine years before taking the post at Malvern College Egypt.