COLLEGE LEADERSHIP TEAM
---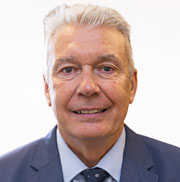 Neil Cooper – Director of Academics
My name is Neil Cooper, and I am proud to be the Director of Academics at Malvern College, Egypt, I am from the United Kingdom, and hold a Masters degree in Education from Birmingham City University. I am also studying for my Educational Doctorate.  I have extensive experience in successfully leading and managing schools both in the UK and Internationally.
I have a true passion for working with our all learners.  Helping each student to progress in all areas of their development—academic, social, emotional, and cognitive is a challenge that I am honoured to accept daily.  I strive to create a community of learners that nurtures this growth in a positive environment creating an opportunity for each student "to be as good as they can be". 
I have been married for 27 years and have three fantastic children who are 26,30 and 32 years old.  Sports have always been at the centre of my life and I relish any opportunity I have to participate. I particularly enjoy skiing, going to the gym, and when I can playing football and basketball.
I look forward to working together with you as partners in your child's growth and development and Malvern College, Egypt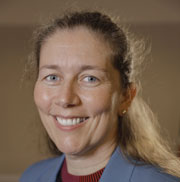 Katharine Thomas – Head of Primary
Katharine Thomas has over twenty-three years of progressive experience in the field of education.  She has a BA (Hons) in Education specialising in Mathematics (1998), a Post Graduate Diploma in School Management (2008), and the National Professional Qualification for Headship – NPQH (2011).  Katharine has worked in three large primary schools in a variety of teaching and leadership positions; most recently as Headteacher for nine years before taking the post at Malvern College Egypt.